Cooper / Guthrie / Majkowski (GB/AU/PL)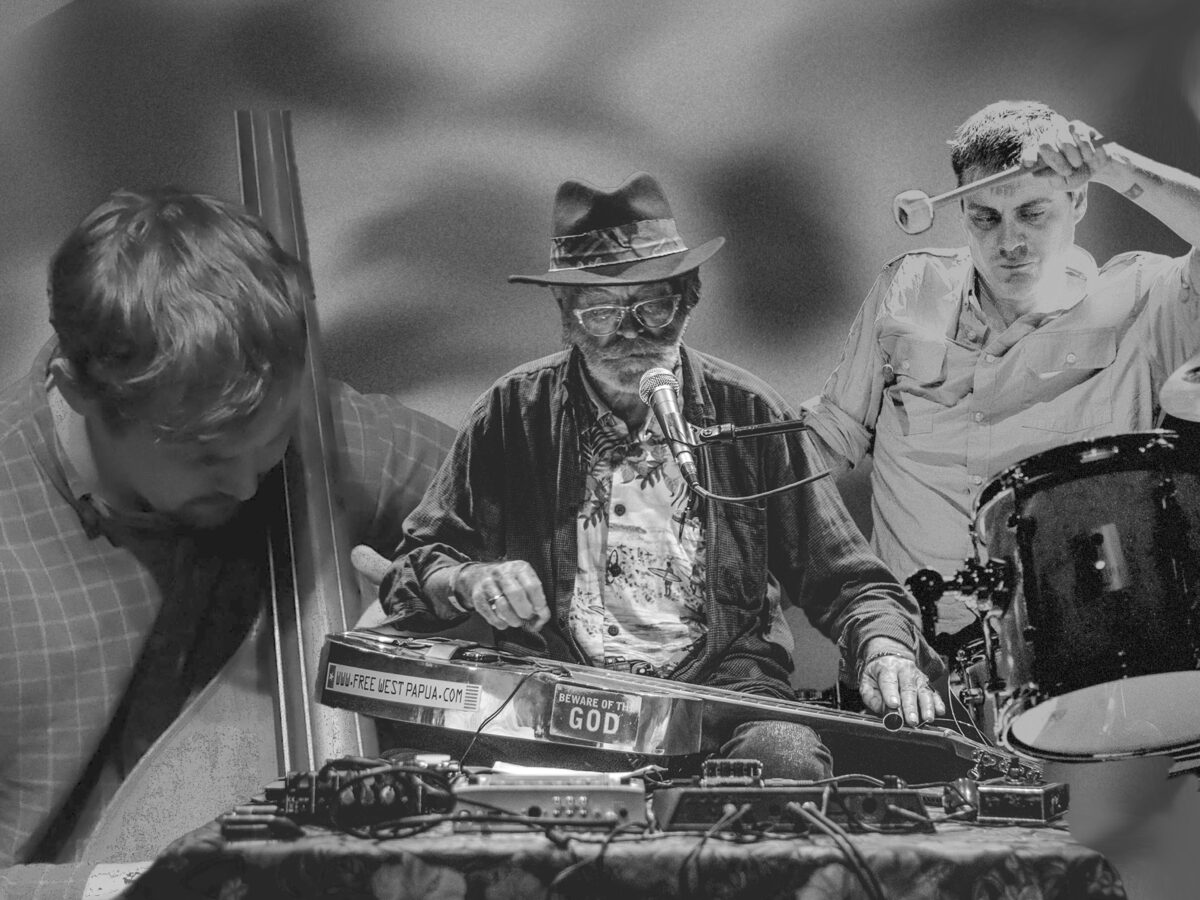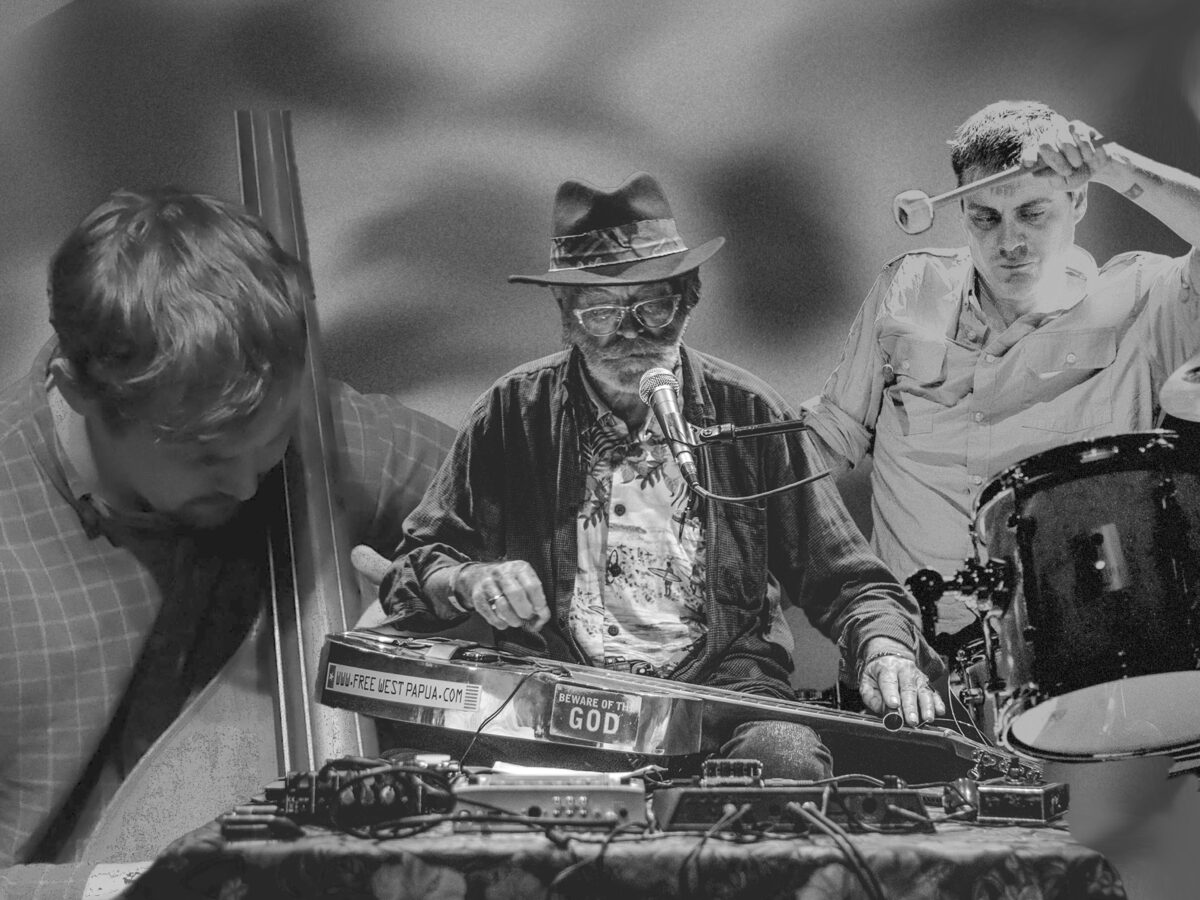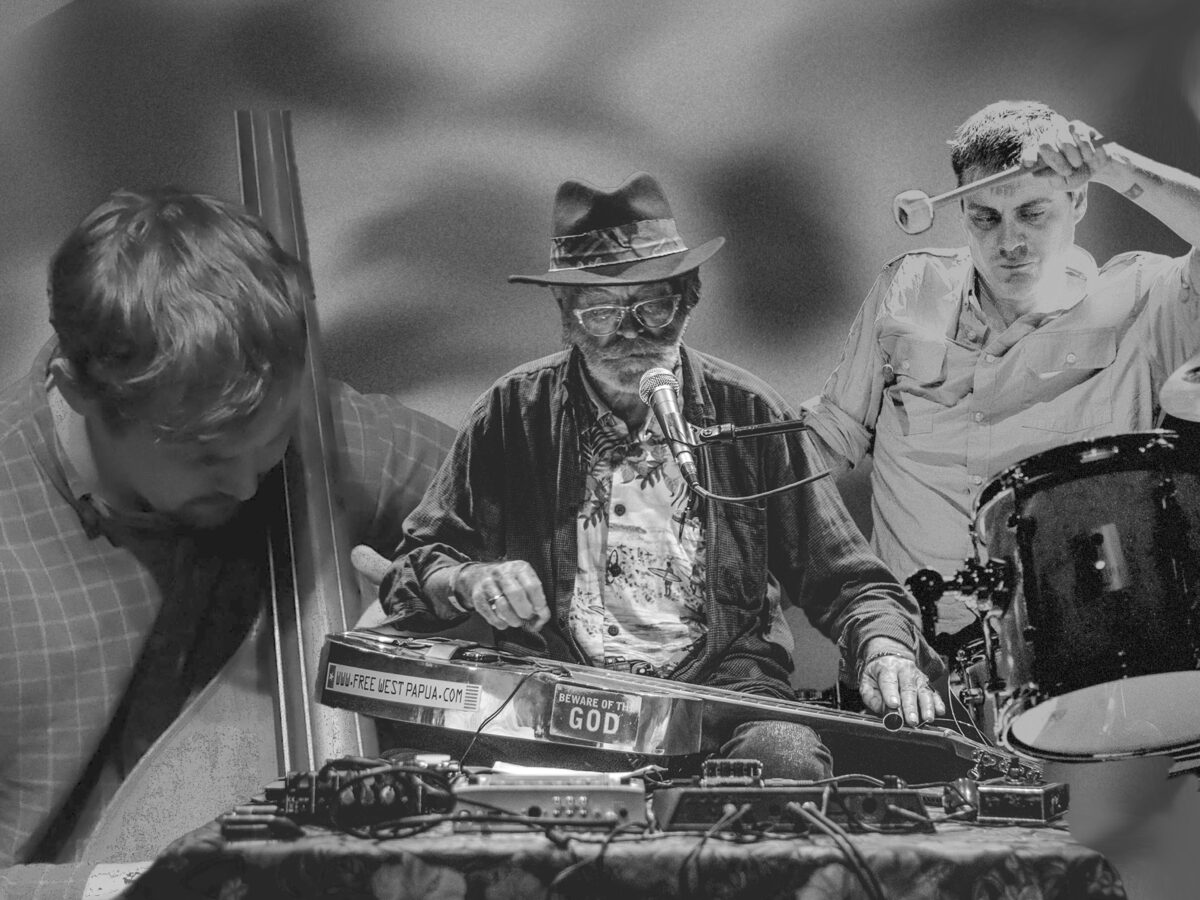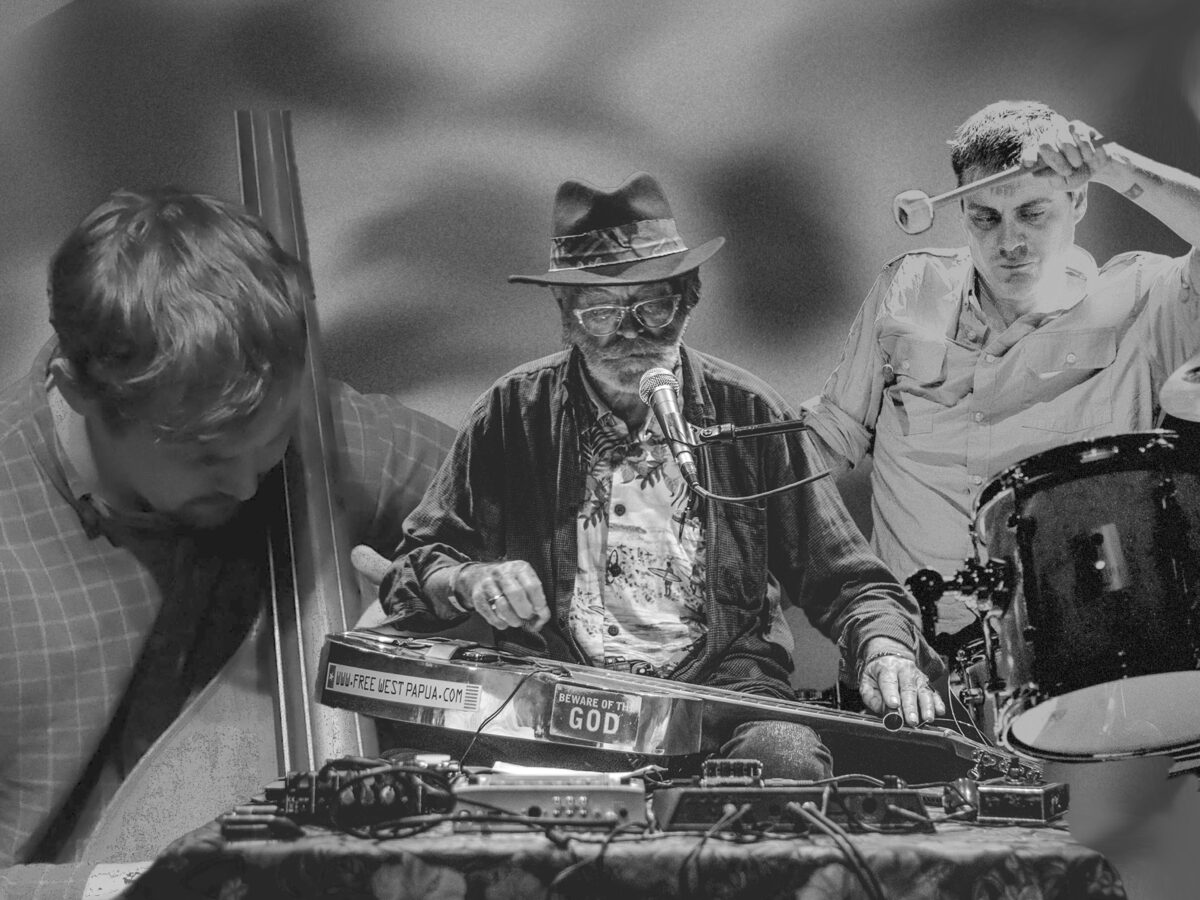 Mike Cooper, Will Guthrie, Mike Majkowski – three travelers, explorers of music will meet at the invitation of the Avant Art Foundation on the stage of the Capitol in Wroclaw. Their paths have crossed many times before, but this is the first time they will share sound ideas at a joint concert.
Mike Cooper – an international traveler and musical explorer, pushing the boundaries and limits of his music and art. Film and video creator, visual and installation artist, composer and live performer of music for classic and contemporary silent films. Most recently, he wrote and recorded music for the feature documentary Cane Fire, directed by Anthony Banua – Simon. To date, he has released 70 solo albums, 37 collaborative albums, and appeared in 26 other releases. From 1982 to 2010, Mike was a member of the improvising trio The Recedents along with saxophonist Loel Coxhill and drummer Roger Turner. The five-disc box Wishing You Were Here chronicles their musical journey with live recordings made around the world. After the breakup of The Recedents in 2012, Mike took up, mostly solo, composing with acoustic and digital technologies songs, videos and installations.
Will Guthrie – Australian drummer / percussionist living in France. He plays solo using different combinations of drums, percussion, amplification and electronics, and leads the contemporary percussion / gamelan group ENSEMBLE NIST-NAH. His music has been released on labels such as Black Truffle, Editions Mego, Ipecac, Erstwhile, Clean Feed, Gaffer Records, Hasana Editions, 23five, iDEAL and his own label Antboy Music.
Mike Majkowski – Australian double bassist and composer with Polish roots, based in Berlin. Active across a wide range of contemporary, experimental and improvised music since the early 2000s, Majkowski has developed a highly innovative playing style, extending and refining technical possibilities for the double bass. His music ranges from purely acoustic to electroacoustic to electronic and explores relationships between stillness and pulse, spectral qualities of resonance, as well as duration and perceptions of listening.