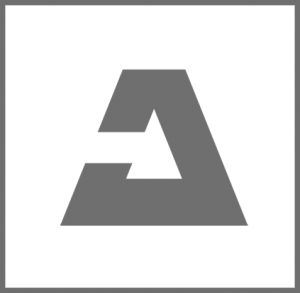 After several editions dedicated to artists coming from Norway, Switzerland, Russia, Germany and other countries, this years' – eighth already – edition of Avant Art Festival will place special attention on presenting Polish artists – continuing the formula that started last year. Since few years back we participate in a qualitative and quantative increase of emerging, new, and worth disclosing to broader public musical phenomena – in a plethora of their aesthetic forms. Hitherto the presentations of Polish artists at our Festival have only been incidental – we did our best to improve ourselves on this very subject.
Among this year's artists you will find Syny: a psycho-rap duo of Piernikowski and 1988 (formerly known as Etamski), Kinsky – well known for their precise fusion of extremes, cosmic-psychedelic emanations of Alameda 5, techno-pioneer Jacek Sienkiewicz and last, but not least": Rimbaud – a nocturnal/metaphysical trio consisting of Tomasz Budzyński, Michał Jacaszek and Mikołaj Trzaska.The foreign contingent will be represented by the ever-vital krautrock veterans Hans-Joachim Irmler (Faust) and Jaki Liebezeit (Can), Felix Kubin with his apokalipsis-disco, industrialized/technoidal Perc, well-known from last year's edition chamber-avant-pop luminary Dean Blunt, and other interesting projects.
Aside from musical presententions – and also continuing our interdisciplinary tradion – Avant Art Festival 2015 will bring you several film screenings, such as (for example) "Autoluminescent" on Rowland S. Howard, "Theory of Obscurity" – a documentary dedicated to The Residents, and "B-Movie" – presenting West Berlin's underground music scene in the years 1979-1989.
Avant Art Festival has hitherto presented to the audience the output of such artists as Keiji Haino, Ryoiji Ikeda, Frank Bretschnider, Supersilent & John Paul Jones, Blixa Bargeld, Phil Minton, DAF, Moritz von Oswald Trio, The Thing & Otomo Yoshihide, Mika Vainio and many others. We have also brought to your attention the works of such theatrical groups as Maisondahlbonnema, Akhe, Derevo and Verdensteatret. The festival's programme consists also of diverse multimedia and film exposures, and panel discussion in an international milieu. We are interested in both presenting new, interesting tendencies in music, and portraying them in a wider artistical and social perspective, allowing them to infiltrate each other and to create possibilities to communicate for artists and audiences rooted in various backgrounds.