Ryoji Ikeda, datamatics [ver.2.0]
concert

when:

07/10/2014 (Tuesday), at: 20:30

where:

Impart

tickets:

20 pln / 30 pln
The Japanese icon of cold, mathematical electronics-geometrical music that does not accept any coincidence. His compositions, beside their strictly esthetic aspect, are also intended to influence listeners psychosomatically using infra- and ultra-sounds, and repetitions; skillfully performed with the use of silence and different levels of volume. The artist will present a new edition of the "'datamatics' [ver. 2.0]" project, which has lasted for almost a decade and uses clear, digital data as a source of sound and visual creation.
Koncert we współpracy z World Music Days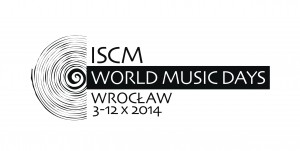 Originally co-commissioned by AV Festival 06, ZeroOne San Jose & ISEA 2006. Produced by Forma Arts and co-produced by les Spectacles vivants–Centre Pompidou, YCAM. Supported by Recombinant Media Labs.
concert

when:

07/10/2014 (Tuesday), at: 20:30